Buy Food Grade Ethanol in North Carolina
Are you seeking food grade ethanol within North Carolina for any specific purposes? Luckily, its laws allow the purchase of such products without additional permits or licenses being required. Here is our comprehensive guide that outlines all of the necessary steps to acquire food-grade ethanol or industrial alcohol in North Carolina, which can then be shipped via FedEx Ground to businesses or residential addresses across North Carolina. The domestic food grade alcohol market and global food grade ethanol market can be difficult to navigate and we hope to make that a simple process. The industrial alcohol in North Carolina is an entire market outside of food grade.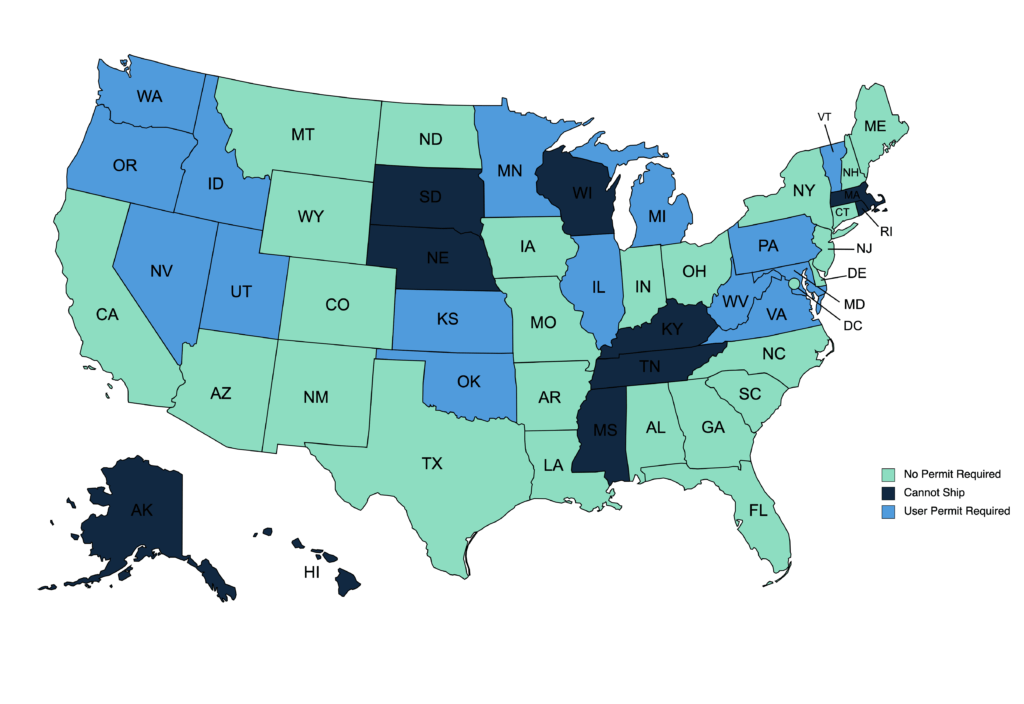 Understanding North Carolina Regulations:
Before purchasing food-grade ethanol or industrial alcohol in North Carolina, it's essential that you become acquainted with its rules and exemptions. Doing so will ensure a hassle-free transaction.
SimpleSolvents.com offers an easy way to find and purchase pure food-grade ethanol, offering various options that are ready to ship within 1-3 days. Our service also ensures fast fulfillment!
Navigating the Regulatory Labyrinth: How to Buy Food Grade Ethanol within North Carolina with Simple Solvents
In the age of convenience and e-commerce, buying essential products online should be a breeze, right? Unfortunately, that's not always the case, especially when it comes to acquiring food grade ethanol. Every state in the U.S. has its own set of rules and restrictions, adding layers of complexity to what should be a straightforward process. This blog is dedicated to shedding light on the intricacies of buying food grade ethanol in North Carolina, a state that presents its own unique challenges. But fret not, for Simple Solvents is here to be your guiding light through this regulatory maze.
The North Carolina Dilemma: Navigating the Ethanol Regulations
Picture this: You're in North Carolina, a state known for its stunning landscapes, vibrant culture, and bustling cities. Yet, beneath the surface, there's a web of regulations surrounding the purchase, possession, and use of food grade ethanol that can leave even the savviest buyers scratching their heads in frustration.
From understanding the specific rules to deciphering the licensing requirements, the process of procuring food grade ethanol in North Carolina can be a perplexing journey. It's no wonder many buyers are left feeling overwhelmed and uncertain about how to proceed.
Simple Solvents: Your Food Grade Ethanol Solution in North Carolina
Simple Solvents is your trusted partner in simplifying the process of buying food grade ethanol in North Carolina. We're here to alleviate the pain points and provide a clear, straightforward solution to your ethanol procurement needs.
At Simple Solvents, we understand the unique challenges you face when purchasing food grade 190 or 200 proof ethanol in North Carolina. Our mission is to make your life easier by offering a seamless, hassle-free experience. Our online platform boasts a wide selection of pure food grade ethanol or industrial alcohol in North Carolina, and we've streamlined the purchasing process to ensure that you can confidently acquire the high-quality ethanol you need, all while adhering to North Carolina's regulations.
In the following sections, we'll delve into North Carolina's specific ethanol regulations, outline the steps to procure ethanol with Simple Solvents and empower you with the knowledge and tools to navigate the complexities. Say goodbye to confusion and hello to a simplified, stress-free ethanol buying experience in the Tar Heel State with Simple Solvents as your trusted ally. There are some North Carolina Rules and Exemptions for food grade ethanol.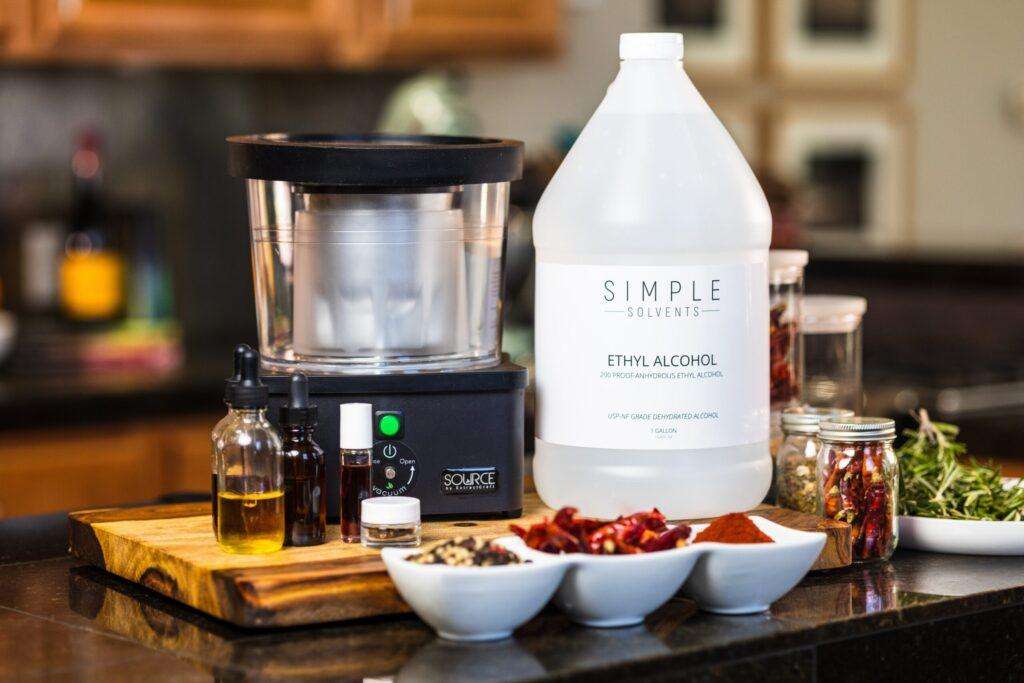 Process for Placing Your Order
Payment and Shipping Information:
Once you've selected the products that interest you, proceed to checkout. Complete your payment details and confirm the shipping address; rest easy knowing we offer real-time tracking updates of your order status!
Planning for Delivery:
Remember that orders shipped to North Carolina require an adult signature upon Delivery. Ensure someone is available when your package arrives so it can be accepted!
Shipping Time to North Carolina:
FedEx Ground's transit time has been optimized for efficiency. Your shipment now typically arrives in North Carolina within 2-4 business days from Colorado; please be aware that business days may include Saturdays and Sundays, depending on your location. In addition, FedEx provides tracking updates, including one for the day prior to expected Delivery, so you can plan accordingly.
No Permits or Licenses Needed:
North Carolina laws allow food-grade ethanol purchases and shipping without needing permits or licenses, making it ideal for extraction and processing operations. Both 190-proof and 200-proof nondenatured ethanols can be purchased, giving customers more choices in their use cases.
Food Grade Ethanol Is Versatile
Food-grade ethanol is an indispensable substance used across industries, from pharmaceuticals and cosmetics production, food manufacturing, botanical extraction processes, and solvent applications in scientific research to botanical extraction procedures and botanical extraction processes. Because of its purity and efficiency, SimpleSolvents.com food-grade ethanol has long been trusted by professionals and enthusiasts.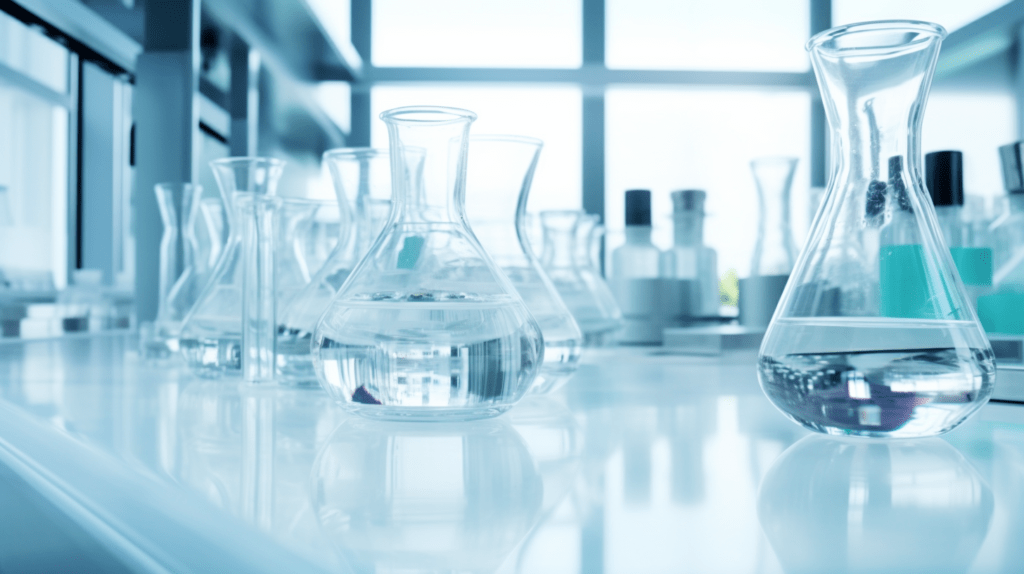 Ensuring Safety and Compliance
North Carolina laws provide an opportunity to acquire food-grade ethanol, yet it must be handled safely and in compliance with all regulations. When handling this substance, be sure to follow safety protocols and take all appropriate precautions.
Food-grade ethanol purchasing in North Carolina should be an easy, legal, and convenient experience. At SimpleSolvents.com, you'll have access to premium-quality ethanol for quick and secure Delivery directly to your North Carolina address – perfect for research projects, production applications, or any other need that necessitates food-grade ethanol! No matter your industry of research or production requiring food-grade ethanol use, we are here to meet all your needs efficiently and responsibly.
If you have any further queries or require assistance, don't hesitate to contact [email protected]. Our goal is to offer high-quality products and services that make obtaining food-grade ethanol for North Carolina requirements as simple and painless as possible.
You can also learn more about TTB Taxes and Filings by visiting there the TTB Website.