​​Oklahoma laws permit and make purchasing food grade ethanol in Oklahoma an easy, simple process. By securing all necessary permits and licenses, food-grade alcohol can be obtained and quickly delivered via FedEx Ground to locations throughout Oklahoma. Here's our comprehensive guide on how to buy food-grade alcohol through SimpleSolvents.com.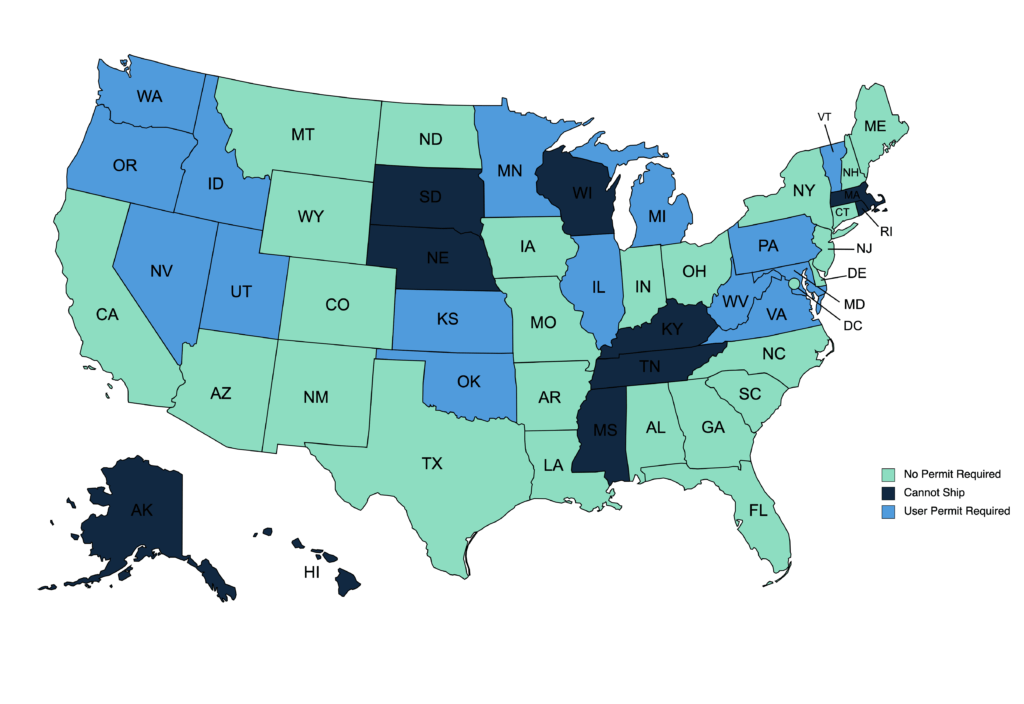 Simplifying Ethanol Procurement in Oklahoma: Your Hassle-Free Solution with Simple Solvents
Procuring food grade ethanol in Oklahoma online can feel like navigating a maze, especially when every state has its own set of unique rules and regulations. In Oklahoma, the complexities surrounding ethanol purchase can leave buyers bewildered. From deciphering the state's specific guidelines to ensuring compliance, the process can be daunting. But worry not, because Simple Solvents is here to illuminate the path. We're committed to simplifying your ethanol purchasing experience, ensuring that you can access high-quality products without the hassle. In this blog, we'll unravel the intricacies of buying food grade ethanol in Oklahoma and guide you to a smoother, more streamlined solution. Alternate terms for searching for food grade ethanol are; gallon proof ethanol, ethanol gallon proof, or food grade proof ethanol.
How to Purchase Food Grade Ethanol in Oklahoma
Step 1: Understand Food Grade Ethanol Regulations: To start your research on Oklahoma's food-grade ethanol laws and regulations, become familiar with their rules and regulations by visiting the Oklahoma Alcoholic Beverage Laws Enforcement Commission website at [https://ok.gov/able/index.html](https://ok.gov/able/index.html). Here, you can also find relevant statutes and contact information on food-grade ethanol regulations in Oklahoma. Industrial alcohol in Oklahoma has a different set of regulations.
Step 2: Secure an Industrial License: In order to comply with Oklahoma regulations, you'll require an industrial license.
Step 3: Submit Your Approved Permit: Once you have obtained an approved permit, send a copy to [email protected].
Step 4: Visit SimpleSolvents.com: Navigating our online store allows you to select food-grade ethanol products suitable to your needs and order, with an impressive variety of offerings to meet them.
Step 5: Prepare for Delivery: When shipping orders to Oklahoma, an adult signature is necessary in order to guarantee safe and legal reception of the ethanol shipment.
Shipping to Oklahoma: Your orders will be packaged using new and sustainably sourced materials that comply with DOT regulations for the transport of ethanol. Depending on the size of your order, here's how we ship:
Pints, Quarts, and Gallons: Orders shipped using FedEx Ground are made up of sustainable packaging material with real-time tracking information from FedEx.
FedEx Ground can deliver individual 5-gallon Jug orders to both commercial and residential locations using environmentally sustainable packaging materials, with real-time tracking information for added peace of mind.
Bulk Orders in 5-Gallon Jugs and 55-Gallon Drums: These orders are shipped as freight to commercial or residential destinations with curbside drop-off, being palletized prior to being lowered down onto the ground level at delivery time.

Order Processing and Shipping Timeframe:
Orders placed Monday-Friday before 9 a.m. are typically processed the same day for delivery. Orders received after 9 a.m. on Friday will be shipped the following Monday; should Monday fall on a holiday, orders will be processed as soon as possible during an open business day.
Expedited Shipping: Expedited shipping is unavailable for food-grade ethanol. Ground carriers must be used instead to transport it safely – which limits transit times across specific locations in the US.
FedEx Ground's transit times have changed; now, it is taking approximately 3-5 business days from the Colorado warehouse. Your shipment should arrive in Oklahoma from there. Please keep in mind that the number of working days may include Saturdays and Sundays, depending on your location; FedEx will provide tracking updates, including one the day before expected delivery.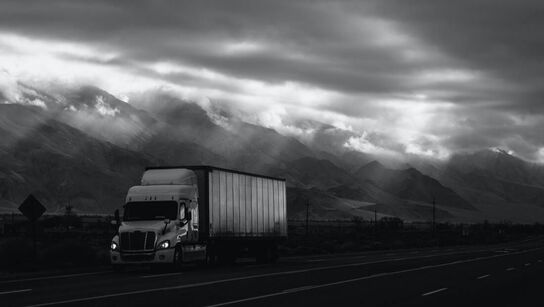 If you want more information on buying food grade ethanol in Oklahoma, visit our Knowledge Base Blog for answers and insight about Simple Solvents food-grade ethanol products.
Rest assured, Simple Solvents are safe for human consumption with further processing. More information can be found on our website about its composition – as well as whether or not Simple Solvent is equivalent to Everclear.
Visit SimpleSolvents.com for accessible and compliant food grade ethanol in Oklahoma – they carry an array of quality products designed to fit all your needs!