Buy food grade ethanol in Nevada (industrial alcohol in Nevada) for personal or professional use is an effortless process with simple steps, making the experience effortless for our customers.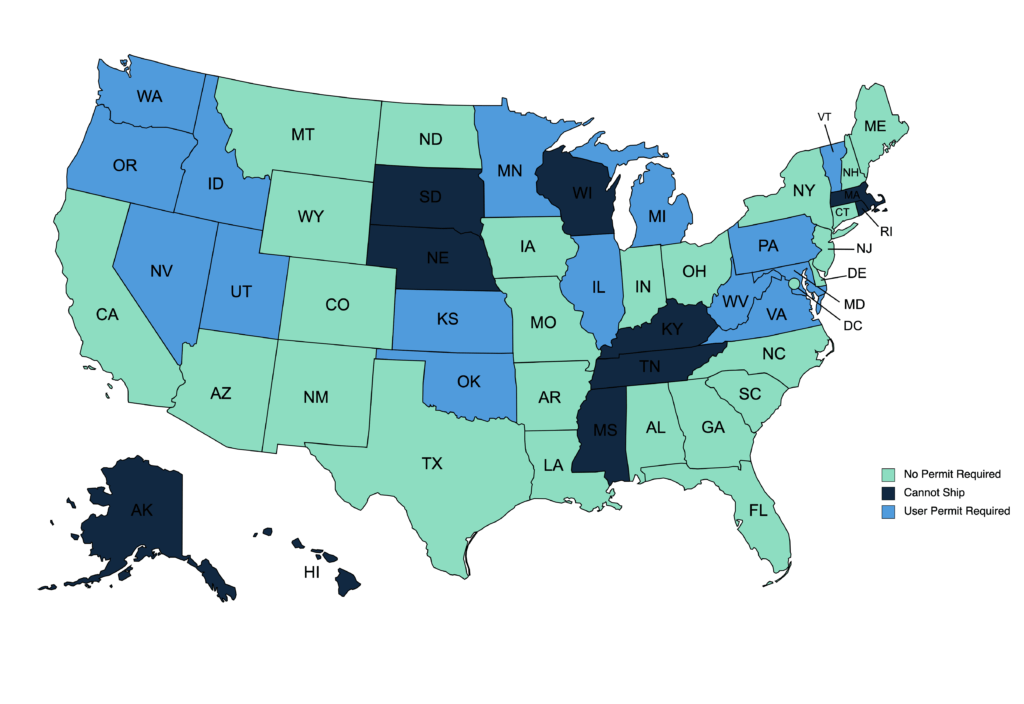 Navigating the Maze: Buying Food Grade Ethanol in Nevada – Made Simple with Simple Solvents
Buying food grade ethanol online can be a daunting task, especially when you're faced with a maze of rules and restrictions that vary from state to state. And if you're in the Silver State, Nevada, you're well aware that acquiring this essential substance can be particularly challenging due to the state's unique regulations. But fear not, for we at Simple Solvents are here to guide you through the complexities and provide a straightforward solution to your ethanol procurement needs.
The Nevada Conundrum: A Regulatory Challenge
How to buy food grade ethanol in Nevada, a state known for its diverse landscapes and vibrant cities, presents a unique set of hurdles when it comes to obtaining food grade ethanol. Buyers in the state often find themselves grappling with intricate rules and restrictions that can make the process seem like a daunting endeavor.
The complexities arise from the need to adhere to Nevada's specific regulations governing the purchase, possession, and use of food grade proof ethanol. Navigating this regulatory landscape can be a time-consuming and frustrating experience, leaving many buyers wondering if there's an easier way.
Simple Solvents: Your Trusted Ethanol Solution
Enter Simple Solvents, your trusted partner in simplifying the process of buying food grade ethanol in Nevada. We understand the challenges you face, and we're here to provide a seamless solution that removes the guesswork and frustration from the equation.
At Simple Solvents, we've made it our mission to ensure that you can access the highest-quality food grade ethanol with ease and confidence, no matter where you are in Nevada. Our online platform offers a wide selection of pure food grade ethanol, and we've streamlined the purchasing process to make it as straightforward as possible.
Regulations for Buying Food Grade Ethanol In Nevada
In the following sections, we'll dive into Nevada's specific regulations, outline the steps to order food grade ethanol in Nevada with Simple Solvents, and provide you with the peace of mind you deserve when procuring this vital substance. Say goodbye to confusion and hello to a simplified, hassle-free ethanol buying experience in the Silver State with Simple Solvents by your side. The term gallon proof ethanol is used to find ethanol for sale online.
For Personal Use in Nevada:
When purchasing food-grade ethanol for personal use in Nevada, follow these steps:
Navigating SimpleSolvents.com: Launch our online storefront and peruse our selection of food-grade ethanol products.
Select Your Ethanol: From our wide variety of food-grade ethanols, select the type you would like.
Place Your Order Once you have selected your products, proceed to place your order. Typically, orders ship within one to three business days.
Plan for Delivery: To ensure successful package deliveries to Nevada, an adult signature upon receiving will be necessary upon delivery. Ensure someone will be available to accept it when it arrives.
Businesses of Nevada:
If you are a business in Nevada looking for food-grade ethanol, please take note of the additional steps necessary:
Understand Nevada Industrial Alcohol Rules and Regulations: Acquaint yourself with the relevant regulations set out by the Nevada Department of Taxation.
Acquire a Permissible Person's Permit: For businesses, visiting the Nevada Department of Taxation to get your Permissible Person's Permit may be necessary. This permit must be acquired before commencing business activities in Nevada.
Submit Your Permit Email your permit to

[email protected]

, making sure the delivery address on it matches that of your order.
4. Browse and Order: To select food-grade ethanol products for your business, visit SimpleSolvents.com and explore your options.
Plan for Delivery:** Business orders shipped to Nevada require an adult signature upon delivery; make arrangements now to receive it!
Additional information for Nevada administrative code NRS 372.225 can be found by clicking here!
Shipping Time in Nevada:
FedEx Ground shipping times have been revised accordingly; now, it takes approximately 5 business days from our Colorado warehouse to reach Nevada from here. Please be aware that Saturday and Sunday count towards business days, depending on your location; tracking updates will also arrive directly from FedEx, with updates provided up until your scheduled delivery.
Nevada Regulatory Information:
Food-grade ethanol is regulated by the Nevada Department of Taxation, with contact details provided below for your convenience.
Utilizing these steps and regulatory information, you can legally acquire food grade ethanol in Nevada for both personal and professional use. Should any questions arise or assistance is required, don't hesitate to reach out – SimpleSolvents.com is always ready and willing to assist!