Navigating the Maze: Buying Food Grade Ethanol in New Hampshire
The world of online shopping has brought us convenience like never before. With just a few clicks, we can order products from the comfort of our homes and have them delivered right to our doorstep. However, when it comes to purchasing specialty items like food grade ethanol, the process can be far from straightforward, especially considering the unique rules and regulations that each state imposes.
If you're in the picturesque state of New Hampshire and find yourself in need of food grade ethanol in New Hampshire, you may have already discovered the complexities of acquiring this essential substance online. New Hampshire, with its pristine landscapes and vibrant culture, has its own set of regulations governing the purchase and use of food grade ethanol in New Hampshire. These regulations can leave even the most seasoned buyers feeling lost in a regulatory maze.
But fear not, for Simple Solvents is here to guide you through the intricate process of buying food grade ethanol in New Hampshire. We understand the challenges you face, and our mission is to provide you with a seamless solution that removes the guesswork and frustration from the equation.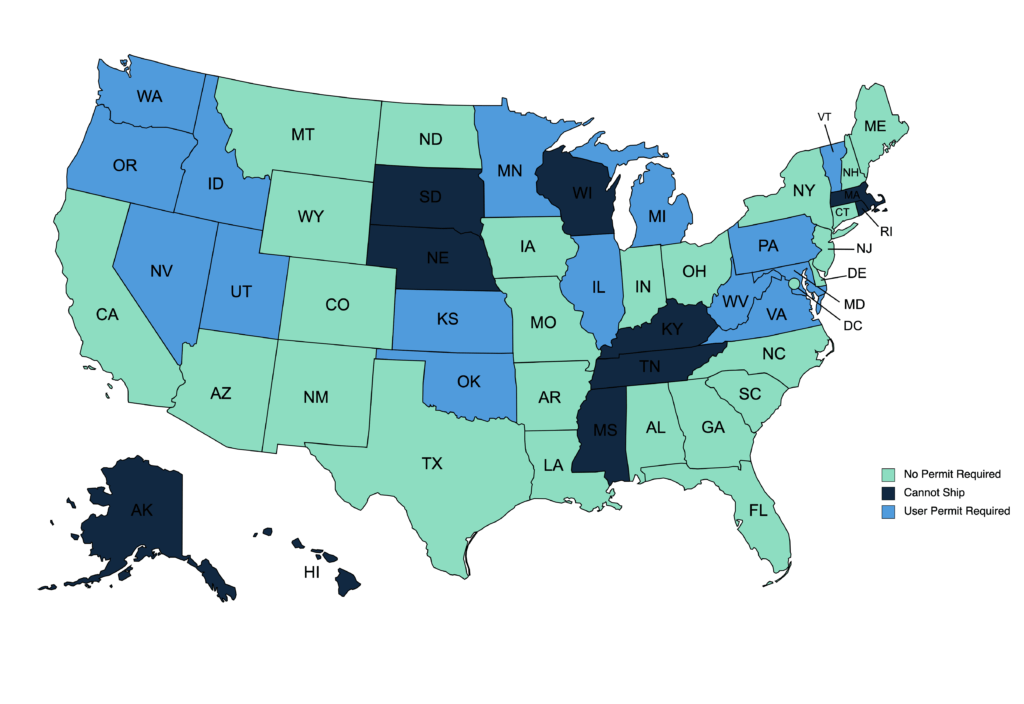 The New Hampshire Dilemma: Navigating Ethanol Regulations
Imagine you're in New Hampshire, a state known for its natural beauty and outdoor adventures. You've got a legitimate need for food-grade ethanol or food grade alcohol, but as you delve into the purchase process, you encounter a web of regulations that can make your head spin. Understanding the specific rules, deciphering the licensing requirements, and ensuring compliance with New Hampshire's laws can be a daunting task.
The complexities can be overwhelming, and many buyers are left feeling uncertain about how to proceed. What you need is a trusted partner who can simplify the process, providing you with a clear path to acquiring high-quality food-grade ethanol without the hassle. Additional information about the New Hampshire regulations can be found by clicking here!
Simple Solvents: Your Ethanol Solution in New Hampshire
Enter Simple Solvents, your trusted ally in simplifying the process of buying food grade ethanol in New Hampshire. We've made it our mission to ensure that you can access top-notch food-grade ethanol with ease and confidence, no matter where you are in the state.
Our online platform, SimpleSolvents.com, offers a wide selection of pure food-grade ethanol. We've streamlined the purchasing process to make it as straightforward as possible, with options available for immediate fulfillment. In fact, most orders ship out the next business day, ensuring that you receive your ethanol in a timely manner.
Steps to Acquire Food Grade Ethanol in New Hampshire
Let's break down the process to make it crystal clear:
1. Familiarize Yourself with New Hampshire Rules and Exemptions: Before making your purchase, take the time to understand New Hampshire's rules and exemptions regarding food-grade ethanol. Knowledge is your best tool for navigating the process smoothly.
2. Visit SimpleSolvents.com: Explore our extensive collection of pure food grade ethanol in New Hampshire by visiting our online store at SimpleSolvents.com. You'll find a variety of options available for immediate fulfillment, with orders typically getting shipped out within one to three business days, depending on your preference.
3. Provide Payment and Ship to Information: Once you've selected the products you need, proceed to the checkout. Enter your payment details and confirm your ship to address. We make sure to provide you with real-time updates on the status of your order through tracking information.
4. Plan for Delivery: Keep in mind that deliveries in New Hampshire require an adult signature at the time of receipt. Ensure that someone is available to accept and sign for your order.
Lead Time to New Hampshire
FedEx Ground has adjusted its transit time for your ethanol order from our warehouse in Colorado to New Hampshire to approximately 1-3 business days, depending on your location within the state. Please note that weekends (Saturday and Sunday) may sometimes count as business days as well. FedEx will provide tracking updates throughout the delivery process, including one on the day before your expected delivery.
Permits in New Hampshire
The great news is that no permits or licenses are needed to purchase and ship food grade ethanol in New Hampshire. The state of New Hampshire imposes no permit requirements, making food-grade ethanol eligible for use in extractions and processing operations.
With these clear and straightforward steps, you can quickly and legally acquire food grade ethanol in New Hampshire needs. Should you have any further inquiries or require any assistance, don't hesitate to contact SimpleSolvents.com. Our experts are standing by to ensure that your ethanol buying experience is as smooth and hassle-free as possible.
Say goodbye to confusion and hello to a simplified, stress-free ethanol buying experience in the Granite State with Simple Solvents as your trusted partner.