Navigating the Maze: Buying Food Grade Ethanol Online in Maine
In the world of online commerce, acquiring essential products should be a straightforward and convenient process, right? Unfortunately, that's not always the case, particularly when it comes to purchasing food grade ethanol in Maine. Each state in the United States has its own unique set of regulations and restrictions, which can turn what should be a simple transaction into a daunting and confusing process. In this blog, we will explore the intricacies of buying food grade ethanol in Maine online, and how Simple Solvents can be your guiding light through this regulatory maze. The food grade alcohol market is also changing daily.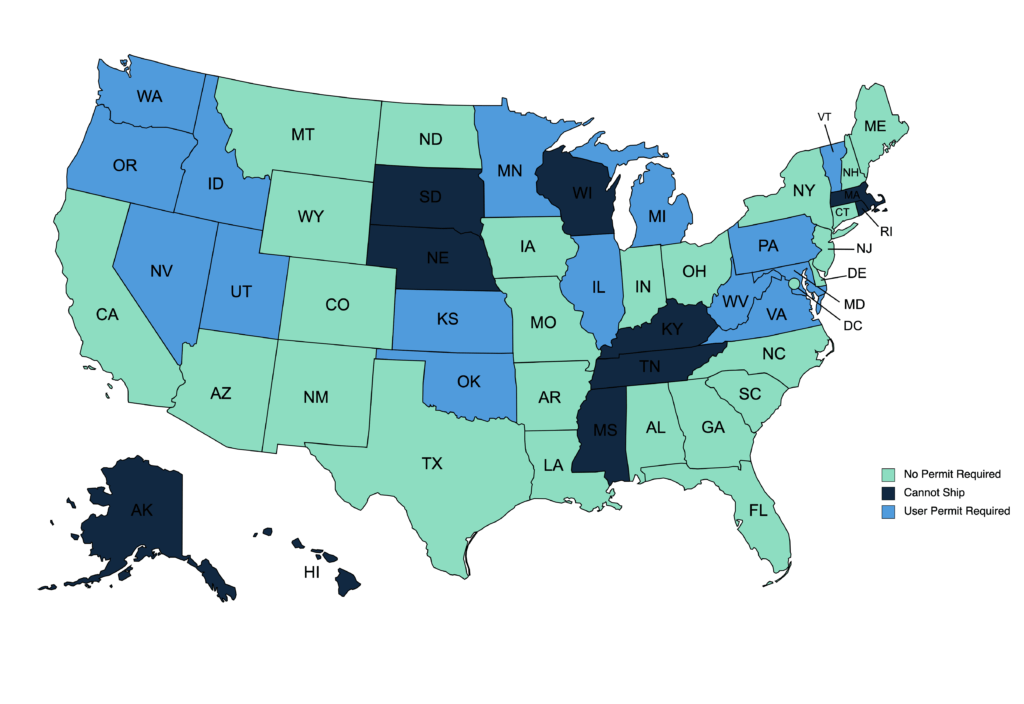 Understanding Maine's Ethanol Regulations
Maine is renowned for its picturesque landscapes, vibrant culture, and coastal beauty. Yet, beneath the surface, there's a web of regulations governing the purchase, possession, and use of food grade ethanol. Navigating these regulations can be a complex and time-consuming journey, leaving many buyers feeling overwhelmed and uncertain about how to proceed.
Food-grade ethanol purchases in Maine, however, are compliant with state laws and require no special permits or licenses to acquire. This is fantastic news for individuals and businesses alike. Whether you're using ethanol for extraction, processing, or other purposes, Maine's regulations are designed to make the process as smooth as possible.
The Maine Conundrum: Challenges of Ethanol Procurement
When it comes to buying food grade ethanol in Maine, several challenges commonly arise. Here are some of the key pain points that buyers often encounter:
Complex Regulations
The first hurdle is understanding and navigating Maine's specific regulations. These regulations can be complex and may require a deep dive into the state's statutes. Understanding what is allowed and what is not can be a time-consuming process.
Sourcing Reliable Suppliers
Finding a trustworthy supplier that offers high-quality food grade ethanol in Maine can be a challenge. It's essential to work with a supplier who complies with all relevant regulations and provides a product that meets your specific needs.
Shipping Logistics
The logistics of shipping food grade ethanol in Maine can also be a headache. Ensuring that the product is shipped safely and within the guidelines can add an extra layer of complexity to the process.
Ensuring Compliance
Compliance with state regulations is crucial. Failing to do so can result in legal complications and potential fines. Buyers must be diligent in adhering to Maine's requirements.
Simple Solvents: Your Solution to Ethanol Procurement in Maine
Enter Simple Solvents, your trusted partner in simplifying the process of buying food grade ethanol in Maine. Our mission is to make your life easier by offering a seamless, hassle-free experience. We've worked diligently to address the pain points that buyers often encounter when purchasing food grade ethanol in Maine online. Here's how we can help:
Streamlined Purchase Process
We've simplified the purchasing process, so you can confidently acquire the high-quality food grade ethanol in Maine you need. Our online platform, SimpleSolvents.com, offers an extensive selection of pure food grade ethanol. Orders typically ship in just 1-3 days.
Compliance Assurance
We understand the complexities of state regulations, and we've taken steps to ensure that our products and services comply with Maine's requirements. When you purchase from Simple Solvents, you can have peace of mind knowing that you're meeting all necessary legal standards.
Reliable Shipping
Our shipping process is designed to be reliable and safe. We make sure your product arrives in the best possible condition and within the guidelines set by the state of Maine. With tracking information provided, you can stay informed about the status of your order in real-time.
No Permits or Licenses Required
One of the most significant advantages of purchasing from Simple Solvents is that no permits or licenses are needed to buy and ship food grade ethanol to Maine. Maine laws permit nondenatured 190-proof and 200-proof nondenatured ethanol, categorized as "Industrial alcohol," for various applications, including extraction and processing operations.
Steps to Purchase Food Grade Ethanol in Maine
Let's break down the process of acquiring food grade ethanol in Maine through Simple Solvents step by step:
Step 1: Acquaint Yourself with Maine Rules and Exemptions
Before making your purchase, it's essential to understand Maine's rules and exemptions regarding food grade ethanol in Maine. Knowing what's allowed and what's not will set the stage for a smooth transaction.
Step 2: Visit SimpleSolvents.com
To explore our wide selection of pure food grade ethanol, visit our online store at SimpleSolvents.com. We offer a diverse range of options available for immediate fulfillment, with orders typically shipping in just 1-3 days.
Step 3: Provide Payment and Shipping Information
Once you've selected the products you need, proceed to checkout. Enter your payment information and confirm your shipping address. We'll provide tracking information so you can stay informed about the real-time status of your order.
Step 4: Plan for Delivery
When shipping packages in Maine, delivery requires an adult signature upon acceptance. Ensure that someone will be available to accept and sign for the package upon arrival.
Shipping Time to Maine
The transit time for your ethanol order via FedEx Ground has been adjusted for your convenience. It now takes approximately 1-3 business days for your shipment to reach Maine from our warehouse in Colorado. Depending on your location, business days may include Saturdays and Sundays, and tracking updates will be sent out leading up to the expected delivery date.
In Conclusion
In the world of online commerce, acquiring essential products should be a simple and convenient process, regardless of your location. Simple Solvents is here to ensure that the complexities of Maine's regulations and the challenges of buying food grade ethanol online are no longer obstacles in your path.
With these straightforward steps, you can safely and legally obtain food grade ethanol for your requirements in Maine. Should further assistance or questions arise, please don't hesitate to reach out to [email protected]. We're here to make your ethanol buying experience as smooth and hassle-free as possible. Say goodbye to confusion and hello to a simplified, stress-free ethanol procurement process with Simple Solvents as your trusted ally.