Simplifying How to Buy Food Grade Ethanol in New Jersey: Your Hassle-Free Guide with Simple Solvents
In the age of digital convenience, purchasing food grade ethanol in New Jersey online should be a seamless experience. However, when it comes to buying food grade ethanol, each state's unique regulations can create unexpected challenges. Navigating the intricacies of acquiring food grade ethanol in New Jersey online can be a perplexing journey, even though it is perfectly legal. But worry not, because Simple Solvents is here to illuminate the path and make your ethanol procurement process in the Garden State as straightforward as possible.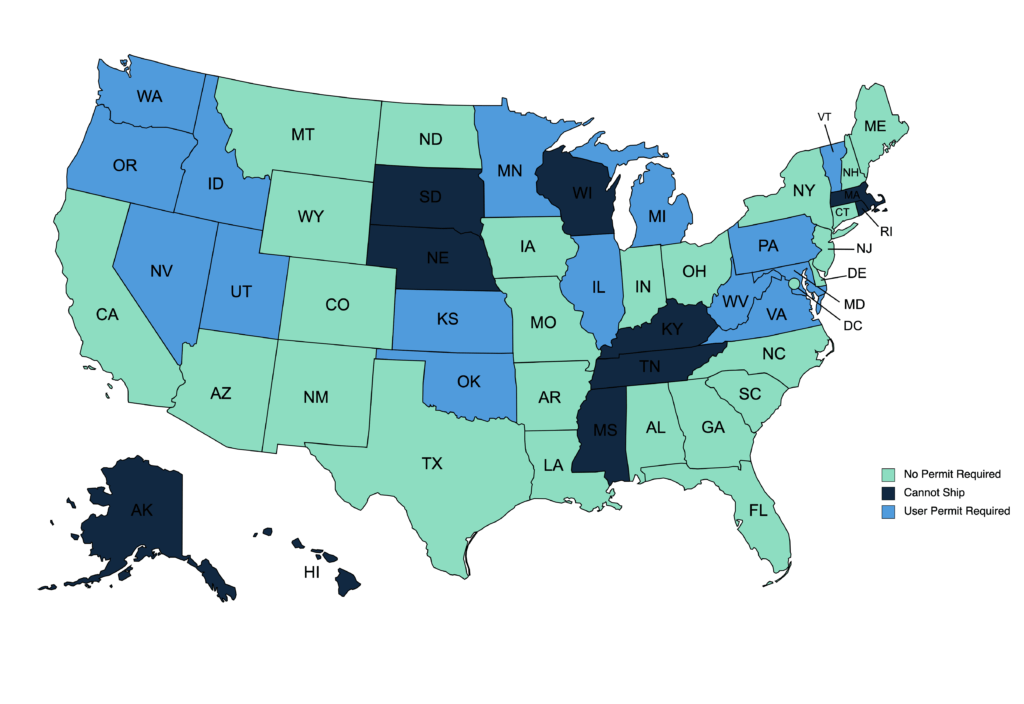 Food Grade Ethanol in New Jersey: Legal and Accessible
The purchase of food grade ethanol in New Jersey is entirely legal, and the good news is that it doesn't require any additional permits or licenses. What's more, this crucial substance can quickly be delivered to both business and residential addresses throughout New Jersey via FedEx Ground. In this blog, we will guide you through the process of purchasing food-grade ethanol in New Jersey, and how Simple Solvents can be your trusted partner throughout this journey.
Steps to Purchase Food Grade Ethanol in New Jersey
Step 1: Acquaint Yourself With New Jersey Rules and Exemptions
Before embarking on your journey to purchase food-grade ethanol in New Jersey, it's essential to acquaint yourself with the state's rules and exemptions. Understanding the regulations will not only ensure that you are in compliance but also make your procurement process smoother.
Step 2: Visit SimpleSolvents.com
For a hassle-free experience, explore a wide selection of food grade ethanol in New Jersey by visiting SimpleSolvents.com's online store. Our comprehensive range of products ensures immediate fulfillment, with orders typically shipping out within 1-3 days after placement.
Step 3: Provide Payment and Shipping Information
Once you have made your selection, proceed to the checkout. Here, you will provide your payment details and confirm your shipping address. Simple Solvents ensures transparency throughout the process by providing tracking information, enabling you to monitor the real-time progress of your order.
Step 4: Plan for Delivery
Keep in mind that the delivery of your food grade ethanol in New Jersey requires an adult signature upon receipt. Ensure that someone will be available to accept and sign for your package, allowing for a smooth and secure delivery process.
Shipping Time to New Jersey
The transit time for your ethanol order via FedEx Ground has been adjusted to provide you with a more accurate estimate. Now, your shipment typically arrives in New Jersey within two to four business days, depending on its route. It's worth noting that this time frame may include Saturdays or Sundays, depending on your specific location. FedEx will keep you informed throughout this journey by providing tracking updates, including one the day before your expected delivery.
Permits in New Jersey
One of the key advantages of procuring food grade ethanol in New Jersey is that you won't need any additional permits or licenses. The state's regulations are clear and concise, specifically authorizing the purchase of nondenatured 190-proof and 200-proof nondenatured ethanol for specific uses. New Jersey law is explicit in its intention, noting "not for beverage," ensuring the safe and legal use of ethanol for extraction and processing operations.
Following these straightforward steps, you can confidently and legally procure food-grade ethanol in New Jersey to meet your unique requirements. If you have any questions or need assistance at any point in the process, don't hesitate to reach out to us at [email protected]. We are always here to assist you with all your ethanol needs.
At Simple Solvents, we understand the challenges you face when seeking high-quality food-grade ethanol in New Jersey. Our commitment is to simplify the process, providing you with a reliable and compliant solution. Your satisfaction and peace of mind are our top priorities.