Simplifying the Purchase of Food Grade Ethanol in Louisiana
In today's digital age, procuring essential products online should be a straightforward process. However, when it comes to buying food grade ethanol in Louisiana and industrial alcohol in Louisiana, the process is often more complex than it appears. Each state in the U.S. has its own set of rules and regulations that can pose significant challenges for buyers. In this article, we will delve into the nuances of purchasing food grade ethanol in Louisiana and industrial alcohol in Louisiana, a state with its own unique regulations. We'll also introduce you to Simple Solvents, your trusted partner for a hassle-free ethanol buying experience.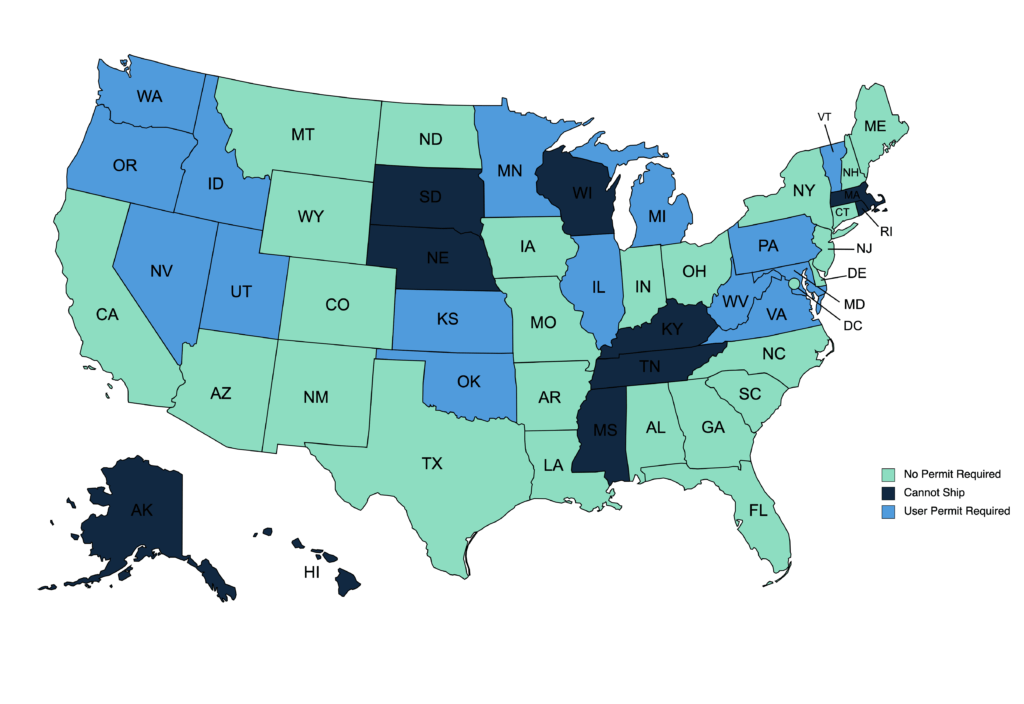 Navigating the Complexities of Food Grade Ethanol in Louisiana
Louisiana is a state known for its rich culture, vibrant music scene, and unique cuisine. However, beneath its vibrant exterior, there are specific regulations governing the purchase, possession, and use of food grade ethanol and industrial alcohol. These regulations are in place to ensure the safe and responsible handling of these substances, but they can also make the purchasing process somewhat challenging.
Louisiana's Food Grade Ethanol Regulations: The state of Louisiana has made it legal to purchase food-grade ethanol without requiring additional permits or licenses. This is excellent news for buyers looking to source this vital product. However, even within this broad legality, there are regulations that must be followed to ensure compliance.
Industrial Alcohol in Louisiana: In addition to food grade ethanol, there is a demand for industrial alcohol in Louisiana. Industrial alcohol is used in various industrial processes, including manufacturing, cleaning, and more. Understanding the regulations and compliance requirements for industrial alcohol is equally essential.
Three Simple Steps to Acquiring Food Grade Ethanol in Louisiana
For those seeking to purchase food grade ethanol in Louisiana or industrial alcohol in Louisiana, it's essential to understand the steps to ensure a smooth and compliant procurement process. Here are three simple steps to guide you through the process:
Step 1: Acquaint Yourself with Louisiana Rules and Exemptions
Before you embark on your journey to purchase food grade ethanol in Louisiana or industrial alcohol in Louisiana, take the time to acquaint yourself with the state's rules and exemptions regarding these purchases. Understanding the regulations will help you navigate the process with confidence.
Step 2: Visit SimpleSolvents.com
To streamline the process and provide you with access to high-quality food grade ethanol and industrial alcohol, we invite you to explore our extensive selection at SimpleSolvents.com. Our online store is designed to make your experience as smooth as possible, with a wide range of options available for immediate fulfillment. We take pride in our efficient order processing, with most orders shipping out within 1-3 days.
Step 3: Provide Payment and Shipping Details
Once you've selected the products that best suit your needs, proceed to our secure checkout. Here, you can enter your payment information and confirm your shipping address. Additionally, we offer real-time tracking information to keep you informed about your order's status.
Step 4: Plan for Delivery
When shipping to Louisiana, it's important to remember that an adult signature is required upon delivery. Ensure that someone is available to accept your package when it arrives.
Streamlined Shipping to Louisiana
The transit time for your ethanol or industrial alcohol order via FedEx Ground has been adjusted to better serve your needs. It now takes approximately 3-5 business days for your shipment to reach Louisiana from our warehouse in Colorado, depending on your location. This updated timeframe may also include Saturdays or Sundays, depending on your specific delivery location. Rest assured that FedEx provides tracking updates and notifications, giving you peace of mind regarding your expected deliveries.
Permits in Louisiana
One of the most appealing aspects of purchasing food grade ethanol and industrial alcohol in Louisiana is that no permits or licenses are required for these transactions. Louisiana laws permit the purchase of nondenatured 190-proof and 200-proof ethanol for specific purposes. This legal framework makes it easier for buyers to source these products for various applications, including manufacturing, extractions, and more.
Your Trusted Partner: Simple Solvents
At Simple Solvents, we understand the complexities and challenges buyers face when purchasing food grade ethanol and industrial alcohol in Louisiana. Our mission is to simplify the process, making it as straightforward as possible. We offer a seamless online shopping experience, a wide selection of high-quality products, and efficient order processing to ensure you can confidently and legally obtain the ethanol and industrial alcohol you need.
We're committed to ensuring your procurement journey is free from confusion and frustration. If you have any inquiries or require assistance, our dedicated customer support team is here to help. Your satisfaction and compliance with Louisiana's regulations are our top priorities.
In conclusion, buying food grade ethanol and industrial alcohol in Louisiana is a legal and straightforward process. With the right knowledge and a trusted supplier like Simple Solvents, you can confidently source these essential products for your specific requirements. Say goodbye to the complexities and hello to a simplified, hassle-free procurement experience with Simple Solvents by your side.