Unlocking the Mystery of Food Grade Ethanol in Alabama: A Comprehensive Guide
When it comes to procuring food grade ethanol in Alabama, the journey isn't always as smooth as one might hope. State laws and regulations, while permitting such purchases, can create a labyrinth of complexities for buyers. In this comprehensive guide, we will delve into the intricacies of acquiring food grade ethanol in Alabama. Whether you're in the industrial sector or require food-grade ethanol for other applications, we've got you covered.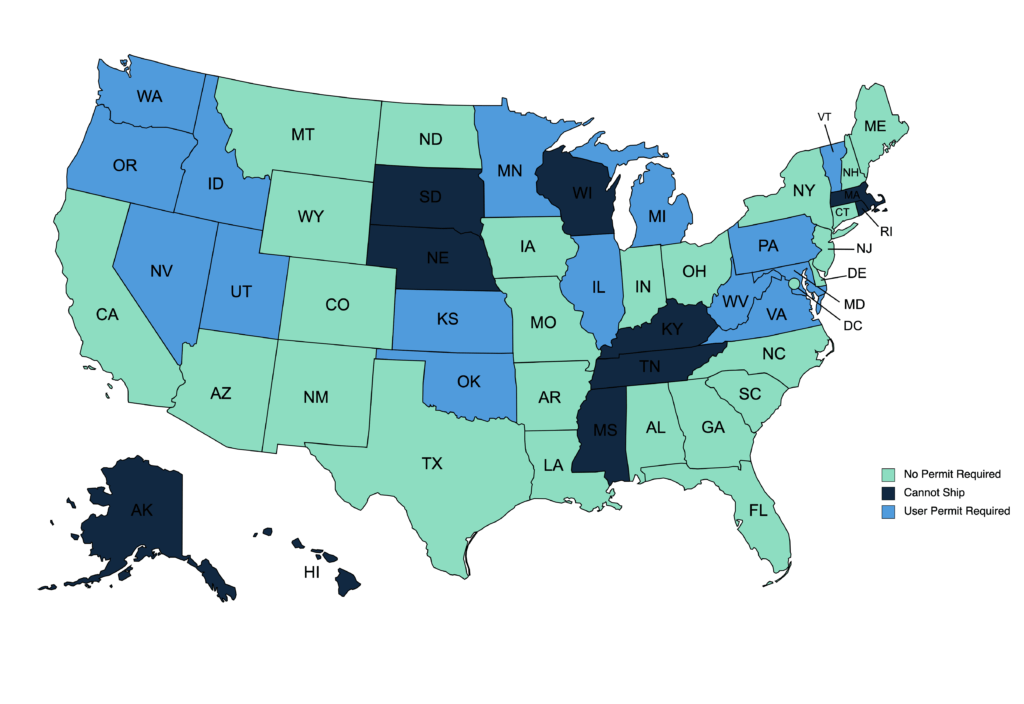 The Alabama Advantage: Food-Grade Ethanol with Ease
Alabama, a state known for its rich history and diverse landscapes, offers a unique advantage when it comes to purchasing food grade ethanol in Alabama. State laws are clear – no additional permits or licenses are required to acquire this essential industrial alcohol. This is great news, but the process can still be daunting if you're not well-informed.
The Difficulties of Buying Food Grade Ethanol in Alabama Online
Purchasing food-grade ethanol in Alabama online should be a seamless experience, but several challenges can complicate the process. Here are some common pain points that buyers encounter:
Complex State Regulations: Alabama, like many states, has specific rules and exemptions governing food-grade ethanol purchases. Understanding and navigating these regulations can be a significant hurdle, particularly for those new to the process.
Varied Shipping Times: The time it takes for your food-grade ethanol to reach its destination can vary based on the supplier's location and the shipping method used. This unpredictability can be a source of frustration for buyers with time-sensitive needs.
Lack of Information: Finding comprehensive and up-to-date information on the legal requirements and regulations for food-grade ethanol purchases in Alabama can be challenging. Buyers often have to sift through various sources to piece together the necessary details.
Introducing Simple Solvents: Your Ethanol Solution in Alabama
Amidst these difficulties, there is a solution that simplifies the process and ensures that you can access high-quality food-grade ethanol with ease. Simple Solvents, our trusted brand, is here to provide you with a hassle-free solution for all your industrial alcohol needs in Alabama.
Steps for Acquiring Food Grade Ethanol in Alabama
Let's demystify the process of obtaining food grade ethanol in Alabama. By following these steps, you can navigate the complexities with confidence:
1. Acquaint Yourself with Alabama Rules and Exemptions:
Before embarking on your food-grade ethanol purchase, it's crucial to familiarize yourself with the specific rules and exemptions laid out by the state. Alabama's laws govern the acquisition and use of food-grade ethanol, and understanding these regulations is the first step towards a smooth procurement process.
2. Visit SimpleSolvents.com:
The heart of your journey to obtain food grade ethanol in Alabama begins at SimpleSolvents.com. Here, you'll find our extensive selection of pure, high-quality food-grade ethanol. We've carefully curated a range of options to cater to your unique needs, all ready for immediate fulfillment. One significant improvement to note is that orders typically ship out in a timeframe of one to three business days, providing you with a quicker and more efficient service.
3. Provide Payment and Shipping Information:
Once you've made your selection, proceed to checkout. Here, you'll be prompted to provide your payment information and confirm the shipping address. Rest assured that we'll keep you in the loop by offering real-time updates on the status of your order. No more wondering when your valuable shipment will arrive; we keep you informed every step of the way.
4. Prepare for Delivery:
When it comes to orders shipped to Alabama, it's essential to be aware that an adult signature is required upon delivery of packages. To avoid any inconvenience, make sure that someone will be available to receive your order when it arrives.
Shipping Time to Alabama:
Recent updates have enhanced the efficiency of our shipping process. Your ethanol order, dispatched from our Colorado warehouse, will now take between three to five business days to reach Alabama. This timeframe accounts for any variations in transit time, which might include Saturdays or Sundays, depending on the destination. Rest assured that you'll receive tracking updates regularly, including an update the day before your expected delivery.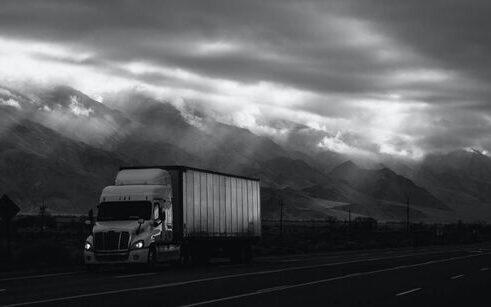 Licenses in Alabama:
One of the significant advantages of buying food grade ethanol in Alabama is that no license or permit is needed. Alabama laws expressly declare that food-grade 190-proof and 200-proof nondenatured ethanol may be purchased and used for specific applications. These specific uses encompass a wide range of industrial processes, making it suitable for extractions and various processing operations.
With these simplified steps and the knowledge that the process is streamlined and regulatory-compliant, you can confidently purchase food grade ethanol in Alabama for your industrial, commercial, or personal needs in Alabama.
Overcoming Common Challenges
As we've already mentioned, buying food grade ethanol in Alabama online can be challenging due to the variations in state regulations and shipping times. However, with Simple Solvents, we aim to address these challenges head-on, offering solutions to make your procurement process smoother:
1. Simplified Regulations: Our team at Simple Solvents has taken the guesswork out of the equation. We've painstakingly researched and organized all the information you need to understand Alabama's rules and exemptions for food-grade ethanol. With our resources, you can navigate these regulations with confidence.
2. Swift Shipping Times: We understand that time is of the essence, and you shouldn't have to wait excessively for your order to arrive. That's why we've streamlined our shipping process, reducing the delivery time to Alabama from our Colorado warehouse. You can now expect your shipment within three to five business days, and you'll receive tracking updates to keep you informed throughout the process.
3. Information at Your Fingertips: We've created a hub of knowledge and resources on SimpleSolvents.com. Here, you can access all the information you need, from regulations to shipping details, in one convenient location. No more searching for scattered information across various sources – it's all here for your reference.
In addition to these improvements, our commitment to providing high-quality, pure food-grade ethanol remains unwavering. With Simple Solvents, you can trust that you're getting a product that meets your exacting standards.
The Advantages of Food Grade Ethanol in Alabama
Alabama's permissive laws regarding food grade ethanol in Alabama offer a range of benefits for businesses and individuals alike. Here are some of the advantages of buying and using food-grade ethanol in the state:
1. Industrial Applications: Food grade ethanol, often referred to as industrial alcohol, is a versatile substance with a wide array of industrial applications. It's commonly used for manufacturing, extraction, and processing operations. Alabama's regulations permit its use in these applications, making it an ideal choice for businesses in the state.
2. No Additional Permits: Unlike some states, Alabama does not require buyers to obtain additional permits or licenses to purchase food grade ethanol in Alabama. This streamlined process reduces red tape and makes it easier for businesses to acquire the ethanol they need for their operations.
3. Compliance with Alabama Laws: By choosing to purchase food grade ethanol in Alabama, you're ensuring that your operations are in compliance with Alabama's laws. This not only helps you avoid legal complications but also establishes a strong foundation for your business within the state.
4. High-Quality Products: Simple Solvents is committed to providing high-quality food grade ethanol in Alabama. Our products meet stringent standards and are suitable for a wide