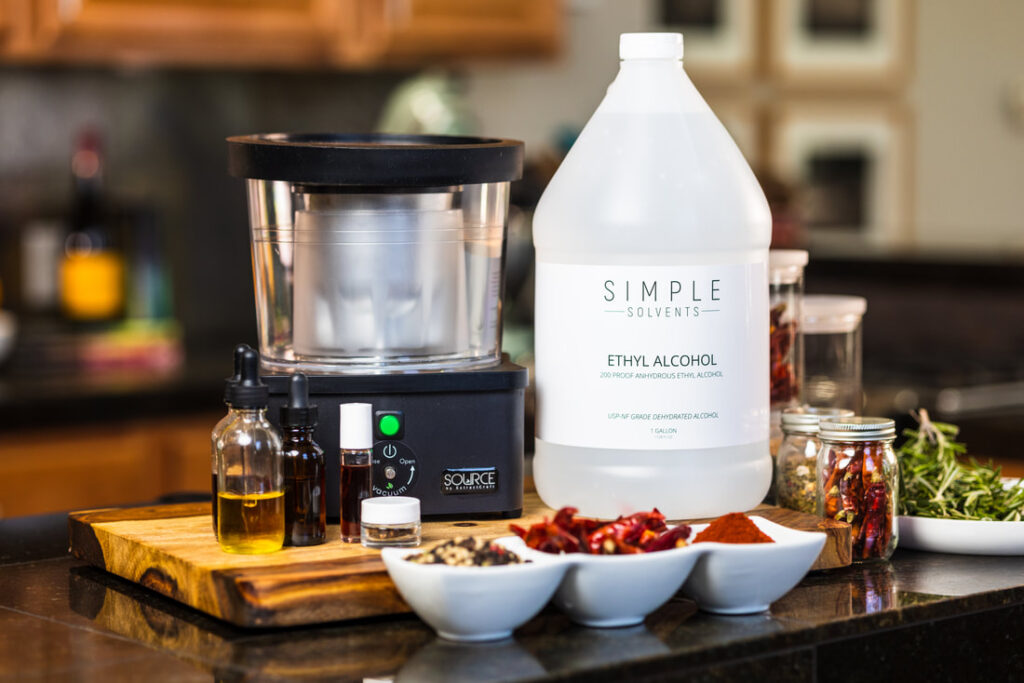 NAME A BETTER DUO... WE'LL WAIT.
The beauty of creating botanical oils, extracts, and concentrates with ExtractCraft & Simple Solvents is that you get all the good stuff from the plant, stress-free.
The ExtractCraft countertop ethanol extraction appliances work under vacuum at low temperatures. The use of quality food grade ethanol provided by Simple Solvents results in a clean & potent extract with a full spectrum of botanical benefits.